Samba, ChaCha, Bach: Suites for Violin and Dancer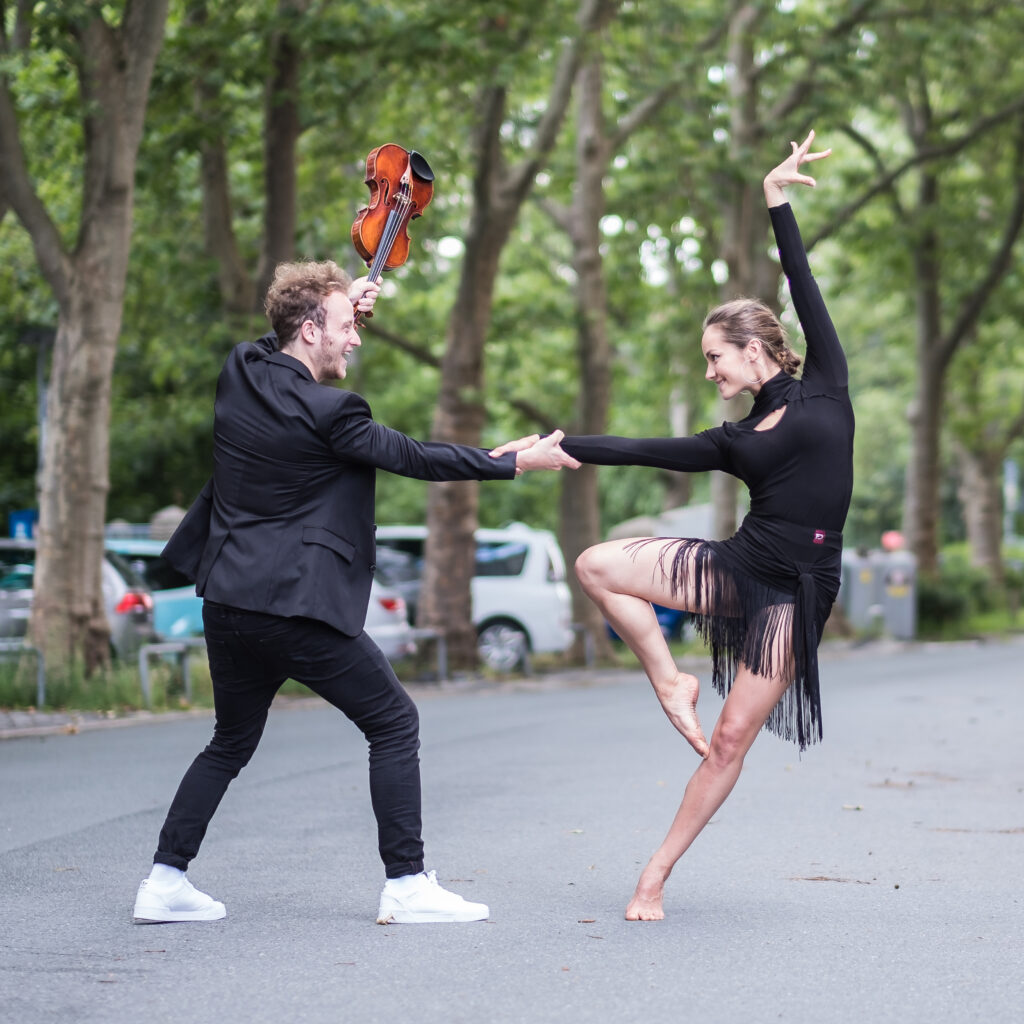 Foto by Jürgen Klieber
Allemande, Courante, Sarabande: The violinist and jazz musician Max Eisinger plays Bach's Paritita No. 2 in d minor. But almost unnoticeably the Allemande starts to swing, the Courante develops into a funky groove, and the Sarabande becomes a Flamenco. Max Eisinger is transforming the baroque court dances to contemporary styles.
His congenial partner is the four times world champion, European champion and German champion of classical ballet and Latin dance, Diana Starnets (known from "Let's Dance" and other TV shows.) Her impressively artistic movements combine the elegance of ballet with the eccentricity and erotism of Latin American dances.
Instead of baroque court dances, the "Latin American Dance Suite" (2021) is based on the Latin American dances "Samba", "ChaCha", "Rumba", "Paso Doble" and "Jive". A piece between the poles of hierarchy, between composition and improvisation, between men and women, between music and dance. What was there first? Who sets the note, who calls the tune? At one point, the choreography is following the composition simultaneously, a second later vice versa: The dancer is improvising, the violin reacts. Violin and dance – a duo on eye level.
The program:
Johann Sebastian Bach, Partita No. 2 (1720, arr. Max Eisinger, *1993)
I. Allemande
II. Courante
III. Sarabande
IV. Gigue
V. Chaconne
PAUSE
Latin American Dance Suite (Max Eisinger, *1993)
I. Samba
II. ChaCha
III. Rumba
IV. Paso Doble
V. Jive